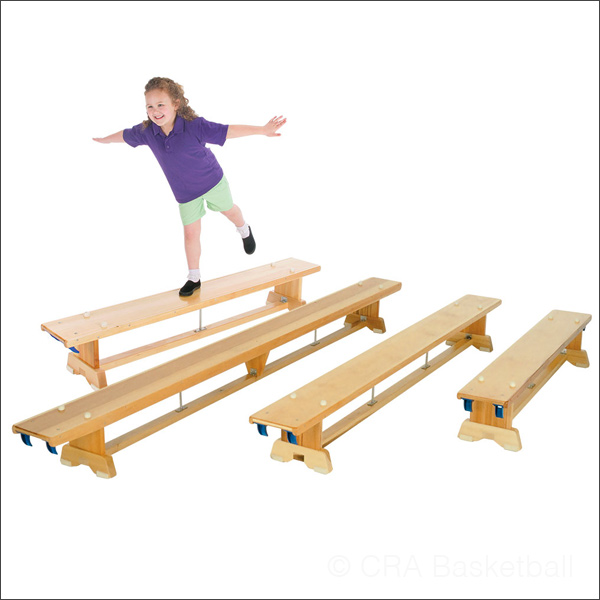 SCHOOLS WOODEN GYM BENCHES
Indoor standard wooded schools gymnasium seating benches. Hard wearing non-marking rubber feet provide stability and protect the floor while rubber buttons on the top provide protection when the bench is inverted enabling the 65mm wide balance rail on the underside to be used. Durable nylon hooks allow the bench to be attached securely to other equipment such as a climbing frame or trestles..
12 Month guarantee.
Delivery approx 2-3 business days.
£354.17
(Price + Tax). Includes standard mainland delivery.