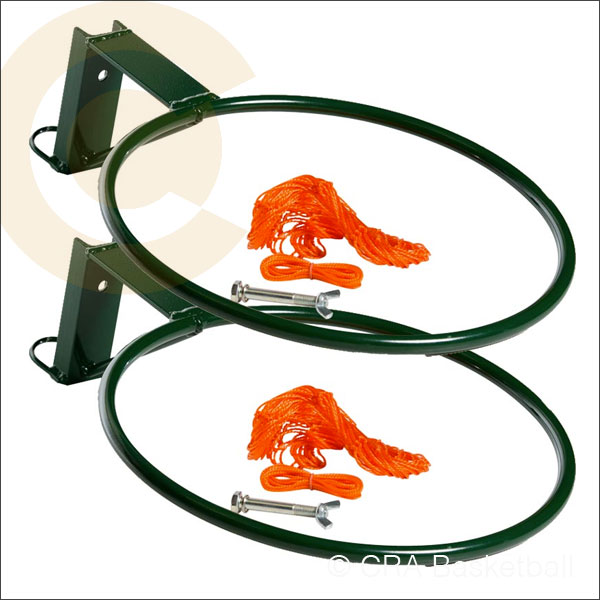 REGULATION STEEL NETBALL RINGS
A set ot two outdoor 10mm or 16mm Regulation post mounted replacement netball rings. Manufactured with a choice of 10mm or 16mm diameter x 2mm thick tubular steel diameters. Featuring standard safety collars. Complete with outdoor standard 2mm nets. Designed for Harrod in ground and freestanding steel netball posts. NBL-007 / NBL-018. Weight per set 3.5kg.
Includes weatherproof nets.
Delivery approx 2-3 business days.
£100.46
(Price + Tax). Includes standard mainland delivery.