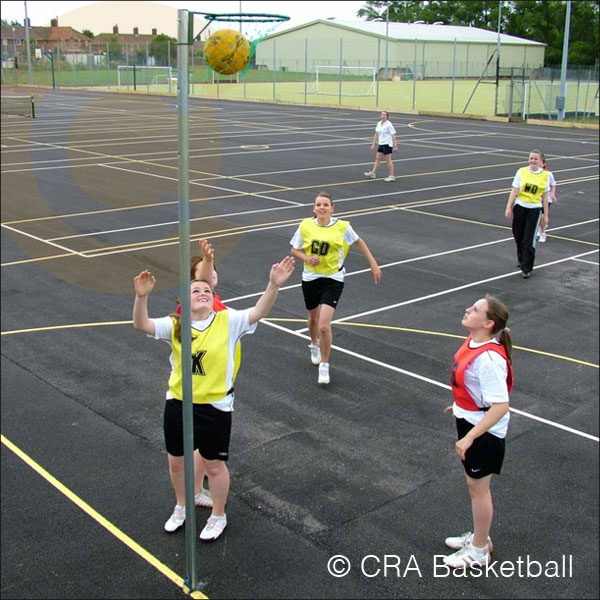 STEEL IN GROUND NETBALL GOALS
A pair of two steel in ground fixed basketball goals. Manufactured from 50mm diameter 1.6mm thick steel. Ring height adjusts to 2.5m, 2.75m and 3.05m heights. Regulation 16mm or 10mm solid steel netball rings complete with white net. Includes 2x heavy duty ground sockets with hinged lids. NBL-005 / NBL-015 (pair). Weight per set 23kg.
Includes weatherproof nets.
Delivery approx 2-3 business days.
£331.85
(Price + Tax). Includes standard mainland delivery.