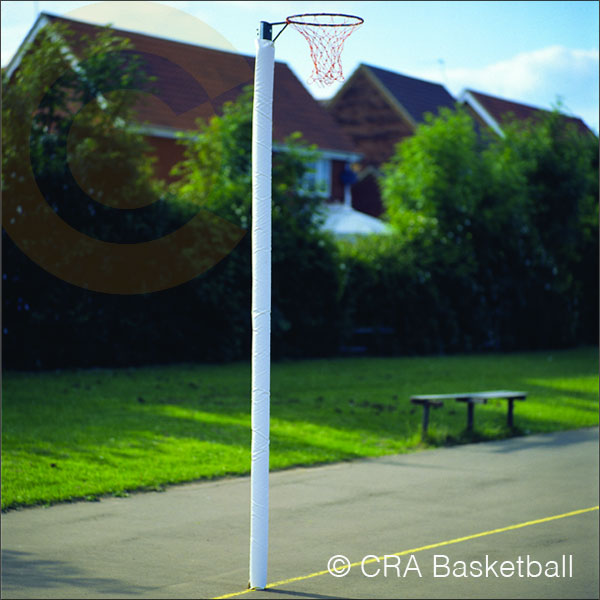 ALLOY IN GROUND NETBALL GOALS
A pair of two aluminium in ground socketed international netball posts with adjustable 2.44m, 2.75m and 3.05m heights. Uprights made from 80mm diameter reinforced 2.5mm thick powder coated aluminium. Regulation solid 16mm diameter steel rings. Includes floor sockets and caps. W NBL-030. eight: 27kgs per set..
Includes weatherproof nets.
Delivery approx 2-3 business days.
£933.48
(Price + Tax). Includes standard mainland delivery.