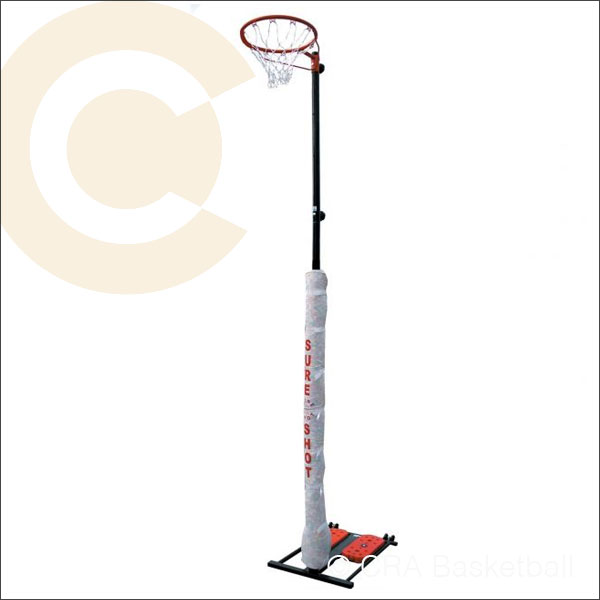 SURE SHOT 802 NETBALL GOAL
Sure Shot 802 portable netball goal post. Powder coated in black. 15" powder coated ring with white nylon net. Adjustable to 3 heights of 8'', 9'' and 10'' (2.45, 2.75 and 3.05 m). Heavy triangular base with extra weight in easy to use bars. 2 wheels for easy movement. Size of carry box: 112cm x 61cm x 15cm. Weight 21kgs.
Includes post padding and net.
Delivery approx 2-3 business days.
£231.33
(Price + Tax). Includes standard mainland delivery.