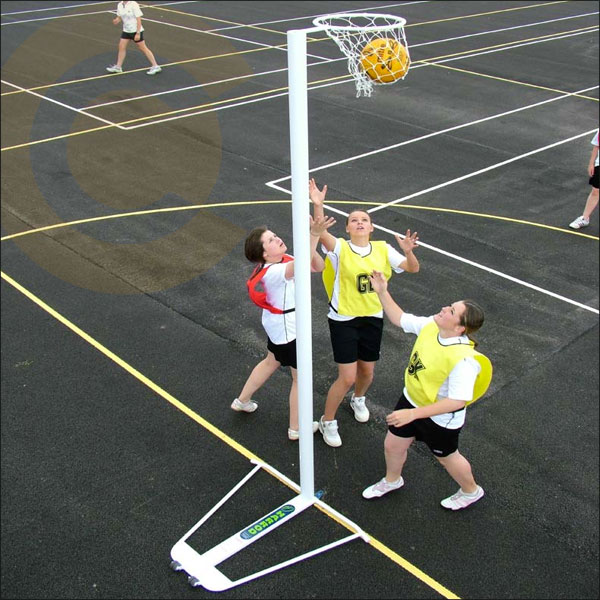 ALLOY SCHOOLS NETBALL GOALS
A pair of schools standard competitio aluminium netball goal posts. Powder coated nylon wheeled match suitable posts manufactured with 80mm diameter x 2.5mm thick aluminium steel. Height adjustment: 2.5m, 2.75m or 3.05m high. Regulation 16mm solid steel rings with 3.5mm competition outdoor nets. Weight 75kg per set. NBL-040.
Includes weatherproof net.
Delivery approx 2-3 business days.
£902.25
(Price + Tax). Includes standard mainland delivery.