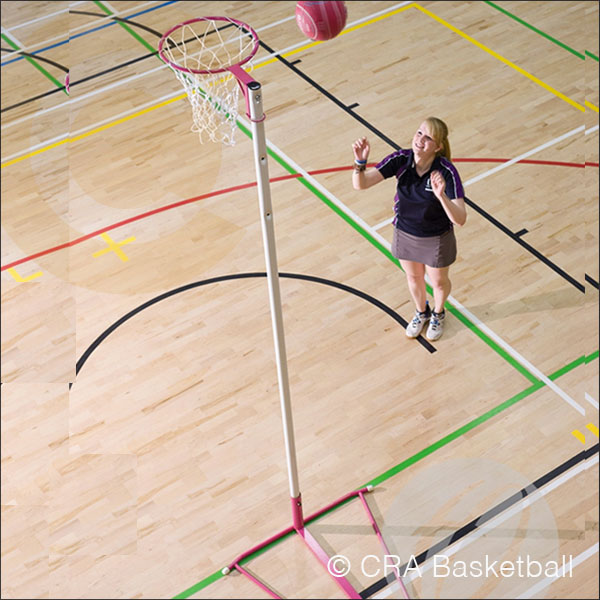 FREESTANDING INDOOR NETBALL POST
A freestanding height adjustable portable netball goal with indoor wheels. 50mm diameter powder coated steel. Height adjustment: 2.5m, 2.75m or 3.05m high. Regulation 16mm or 10mm practice. Solid steel ring with 2mm white goal net. Choice of single or pairs. Weight 20kg per single unit. NBL-070.
Includes post padding and net.
Delivery approx 2-3 business days.
£255.45
(Price + Tax). Includes standard mainland delivery.